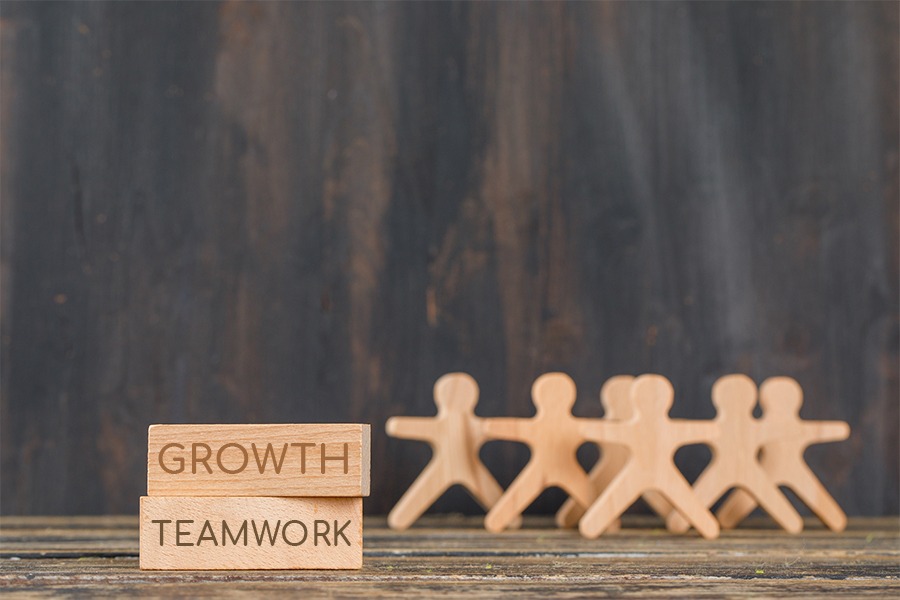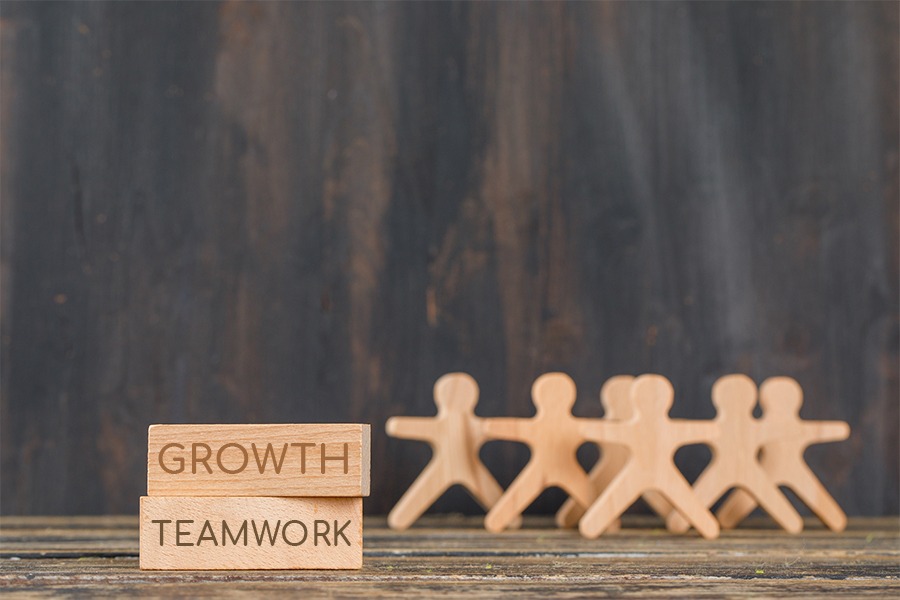 How Teamwork Helped Our Company Grow During Pandemic?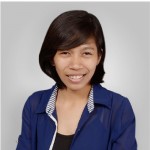 It was on January 2020 when the world was shaken by the coronavirus. Up until now, the battle against the unknown is still on going. Nobody really knows when this pandemic will end.
Daily new cases, recoveries and deaths are all over the news. Businesses are closing, companies are getting bankrupt, and people are out with no job.
Today, I am writing this post as an employee of 1000 Miles, a manufacturing company of gift items for wholesale and retail brands. And today, business is in 100% operation and still growing.
How did we do it?
Fasten your seatbelt and let me bring you to a quick roller-coaster ride.
WE KEEP OUR LEADERS STRONG
On first week of February, when our team were all in holiday for Chinese New Year, we realized that the number of positive cases of coronavirus were increasing in China and starting to spread around the world.
From then on, we took the coronavirus seriously.
Our leaders made online meeting to discuss action plans. Each leader explained to their team members the situation and the next steps on how we will proceed while working from home.
It was only at the end of March when the government allowed us to come back to the company. After coming back, we proceeded to production, but no new orders were coming in after Chinese New Year. Countries around the world were locked down. Our customers' warehouse and shops were closed.
It was hard.
Our leaders were afraid. We were uncertain of the situation. We cry, we listen to each other, and we try to cope up and solve problems together.
But as leaders in the company, we know that we can be vulnerable. Yet in the end, we know that we need to be strong for the whole team.
We wipe those tears out, and pick ourselves up.
WE PLAN AND TAKE ACTIONS
With the coronavirus all over the news, we saw how our employees get in panic. It hit us, but we didn't allow panic to paralyze us. Instead, we combat panic with plans and actions.
We made constant update with our team regarding the situation through personal and team meetings. We discussed and gave clear direction on how we will go on despite the pandemic.
One of the things that we were afraid of was to close the company because of cash flow problems. During the start of pandemic, customers started to put orders on hold as their countries were also in lockdown. We have huge monthly expenses but only small amount of sales came in.
Laying off employees were never part of our plan. We always wanted to grow as team. So instead of letting someone go, we decided on some steps to make us survive together.
We keep all staffs in the company by reducing salaries. We have less cost but we keep the same knowledge and skills. We setup new product development plans. We build online showroom to replace tradeshows. Compared to other companies who chose to work less, we decided to work harder.
We showed monthly sales status of the company to our team, and we discussed how each of us can help to keep the company running despite slow progress in sales.
Yes, we came out transparent and honestly asked for everyone's help to survive.

It turned out that actually, not all can offer help. 90% of the team were supportive of our survival strategies, and 10% eventually decided to leave because we reduced our salaries and we worked harder.
It was hard as we realized that not all will be willing to be with us during the hard time. But it also helped our team to work stronger. We are happy that we continue to work with strong people who remain with us through thick and thin.
WE DEVELOP MORE AND MORE AND EXTRA MORE
When the world has started to shutdown, we took the opportunity to develop and prepare something for the world.
In 6 months, our team pushed harder than ever.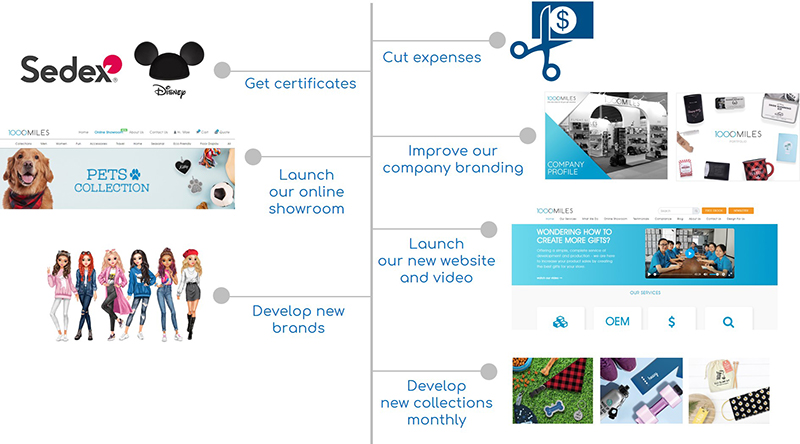 We started by cutting our expenses and saving more. We improved our process and facility, and eventually got Sedex and Disney certificates. We worked on our company branding and launched our new company profile, portfolio, website and online showroom. Consumers changed the types of product that they buy, so we also learned and changed to develop products that are more suitable for this time. We developed new brands and more collections month after month.
After these developments, our customers bring us more projects and orders. They trust us more because of our stability and consistency. International tradeshows were cancelled due to pandemic, but new potential customers also start to contact us after we reached out through our marketing efforts.
WE TOOK THE OPPORTUNITY TO GROW
Throughout the financial history, it has been proven that opportunity lies in every financial crisis. During the pandemic, we tried a lot of things as a team by taking the opportunity to grow and improve so we can offer better product and service to our customers.
Because we develop more, we also hire more people who can embrace our culture and survival strategies. We understand that in this trying time, our contribution to the society is not just to develop more products that are relevant to the world, but to generate more jobs as well.
As we welcome more people to join us, we keep our teamwork stronger to continue to survive. We plan and take actions. We grow and work harder as a team.
It took few months before we see the results but our team didn't give up. We get more sales even during pandemic. We have orders for new product categories. We get to work with new customers. We woke up existing customers that were quiet for few months. We never stopped as we understand that there is always a light at the end of a tunnel, and we will see the results of our hard work one by one.
Today, it's business as usual, and I am happy to be a part of a team who continue to work hard and stay positive despite the circumstances.