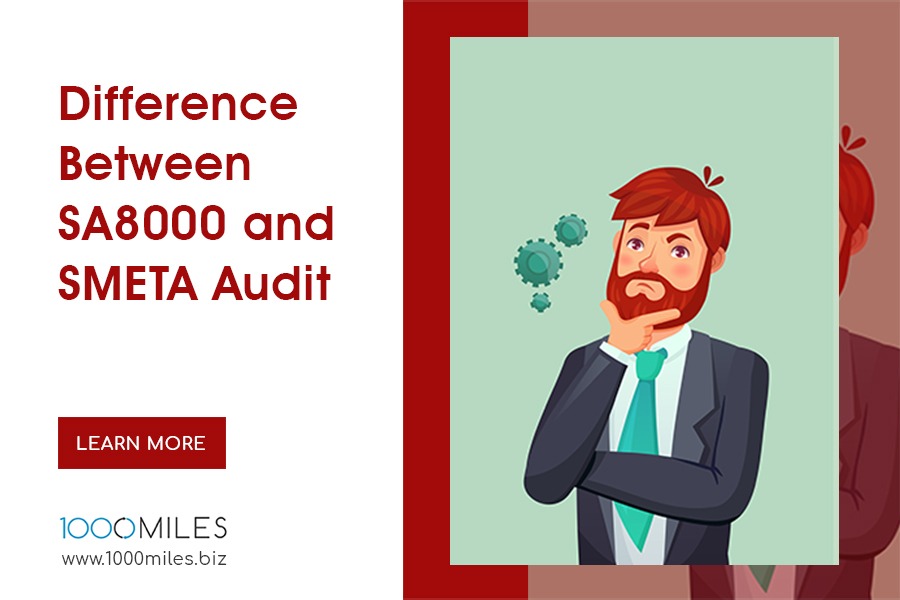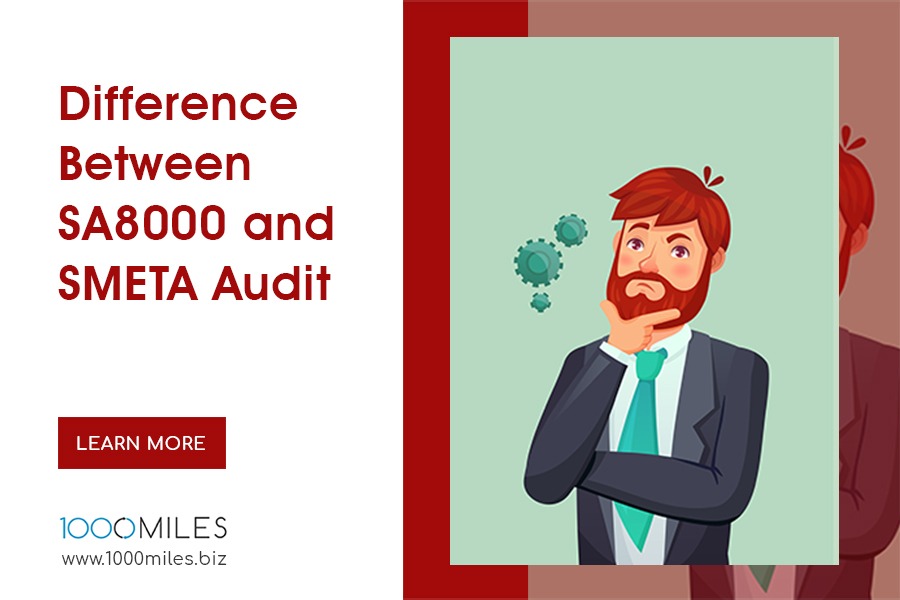 Difference between SA8000 and SMETA Audit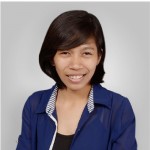 Globalization has led to a growing demand for corporate accountability.
It has brought an increasing pressure to retail companies to ensure that the merchandise they sell are made in good and safe working conditions, with fair rates of pay and are not in violation to the basic human rights of those involved in their production.
Conducting social audit to your suppliers demonstrates your commitment towards social responsibility, strengthening your brand image and opening your business for more business opportunities.
As we know the importance of social compliance in our previous post, what social audit standard should your suppliers adopt then? Out of too many options, SA8000 and SMETA are two of the most popular and internationally known social audit standards.
Let's take a closer look and see their differences, so you can decide which suits your company better.
General Information
SA8000 (Social Accountability 8000) is developed by Social Accountability International (SAI), an international non-government organization which aims to advance human rights at work. It originated in USA and was established in 1997. It was the first established social certification that paved way to different frameworks for over 20 years. SA8000 is a certification type of audit. A certificate will be granted once an organization pass the audit.
| | | |
| --- | --- | --- |
| | SA8000 | SMETA |
| Organization | SAI | Sedex |
| Established | 1997 | 2004 |
| Type | Certification | Audit Report |
| With Certificate | Yes | No |
| Total Members | No Membership | More than 60,000 |
SMETA (Sedex Members Ethical Trade Audit), on the other hand, is an audit procedure created by a membership organization called Supplier Ethical Data Exchange (Sedex). It was established in United Kingdom on 2004 which now has more than 60,000 members consisting of buyers and suppliers.
SMETA, unlike SA8000, is an Audit Report. It does not indicate a "Passed" or "Failed" result and no certificate is given.
Required Standards
| | | |
| --- | --- | --- |
| | SA8000 | SMETA |
| Labour Standards | Yes | Yes (2-Pillar) |
| Health and Safety Standards | Yes | Yes (2-Pillar) |
| Environmental Standards | No | Yes (4-Pillar) |
| Business Ethics | No | Yes (4-Pillar) |
Common Standards – Labour Standards, Health and Safety Standards
Both SA8000 and SMETA cover the important areas in social compliance where risks are high for human rights. These are labour standards and health and safety standards.
Child labour for example is one of the most common malpractices of manufacturers. Because of this, companies are required to create a recruitment process and establish a Child Labour Policy to ensure that there are no children in the working area.
Although in case of young workers who are 14 or 15-17 of age, they can be employed but with restrictions on the type of work performed and total working hours.
Other requirements include policies and programs on Forced Labor, Freedom of Association, Working Hours, Discrimination, Disciplinary Practices, Wages, etc.
To meet also the health and safety standards, companies keep their programs and policies that cover this important requirement.

According to the research conducted by National Fire Protection Association, there are almost 38,000 fires every year in industrial or manufacturing companies – that's 140 fires every day in USA alone.
To keep this standard covered, companies have their health and safety policy, emergency procedures which includes training and drills. Equipment such as fire alarm, hose, extinguisher, sprinklers, and fire exit with routes and lights are put into place.
These are just few examples of the items in the audit checklist of SA8000 and SMETA for Labour Standards and Health and Safety Standards. This is something that both have in common as they have strong emphasis on the importance of human rights.
Difference – Environmental Standards, Business Ethics
SA8000 focuses mainly on the basic social compliance. SMETA on the other hand has an extended requirements in which customer or suppliers have an option to choose which one suits their requirements better.
The two types of SMETA audit are known as 2-Pillar Audit and 4-Pillar Audit.
In 2-Pillar Audit, the supplier will be checked based on the Labour Standards and Health and Safety Standards. In 4-Pillar Audit, the supplier will be checked completely on all standards including Environmental Standards and Business Ethics.
To comply with the environmental standards, some of the documents that the supplier prepares before SMETA audit are Environmental System Policy and Environment Evaluation Report.
Sedex also acknowledges the importance of business ethics as an essential component of corporate responsibility and social compliance. This extended standards require business to conduct ethically without bribery, corruption, or any form of fraudulent business practice.
Actual Audit
| | | |
| --- | --- | --- |
| | SA8000 | SMETA |
| Cost | 700-1800/USD | 450-700/USD |
| Auditor | SAAS Accredited | Sedex Affiliated |
| Audit Validity | 3 years | Depends |
Social audit can be costly and requires time investment as well.
Although some companies do not proceed to social audit because of these reasons, most brands take this challenge instead to protect their company for long-term. This allows them to have bigger opportunities in return as social audit keeps their brand stronger, especially in the eyes of the consumer.
Audit costs for both varies depending on the size, scope and location of the organization, which also affects the total number of days needed for auditor to conduct an online evidence review or site visit.
For the certification cost of SA8000, the general estimate costs are as follows:
| | |
| --- | --- |
| | |
| Self-Assessment | 300/USD |
| Certification Cycle | 400-1500/USD per day |
| | 700-1800/USD |
For the SMETA audit, the general estimate costs depending on type of audit are as follows:
| | |
| --- | --- |
| | |
| 2-Pillar Audit | 450-650/USD per day * |
| 4-Pillar Audit | 550-700/USD per day * |
| | *Excluding tax, travel and loding for auditor |
Audit costs also depend on the auditing company.
For SA8000, they have list of auditor that are SAAS-accredited who are allowed to conduct SA8000 audit. Some of those are the following
ABS Quality Evaluations

BSI

Bureau Veritas Certification

Intertek

SGS India Private Limited

TUV NORD Group

TUV Rheinland

TUV SUD Group
Under SMETA, on the other hand, only audit companies with Sedex Affiliate Auditor account can conduct the SMETA audit. Some of those the following
ABS Quality Evaluations Inc.

Benchmarks Co., Ltd.

BSI Group

Bureau Veritas

Elevate Limited

INTERTEK

QIMA Ltd

SGS
As mentioned, social audit can be costly as they also have certain level of validity. The main purpose of social audit is to monitor and to encourage continuous improvement of the organization in complying with the set of standards that can change from time to time.
In connection to this, SA8000 certification is valid only for 3 years. The certification is subject to an on-site surveillance monitoring given twice each year, which includes a combination of announced and unannounced visits.
With SMETA report, it does not have an expiry date and Sedex does not have a rule how often sites should accept social audits.
However Sedex members conduct an audit cycle depending on the risk factors involved:
High risk – yearly audit

Medium risk – every after 2 years

Low risk – depends on the customer's request
CONCLUSION
There are a number of social audit frameworks that have emerged and developed through the years. SA8000 and SMETA are among those widely used and globally recognized.
Seeing the differences of these two social standards will now give you an insight of which works best for your company taking into account the concerns need to be addressed, as well as the time and financial constraints you need to consider.
Ultimately, the goal of these audits isn't merely for the sake of passing or getting a certification but rather, identifying the weakness, bridging the gaps, correcting nonconformance and making the necessary improvements for the betterment and sustainability of your company and the supply chain as a whole.